BenQ has released its first 4K gaming display called EX3210U under the MOBIUZ range. BenQ EX3210U computer monitor is expected to hit retail shelves at around $1300 which means it is not going to be cheap. BenQ EX3210U review video is given below.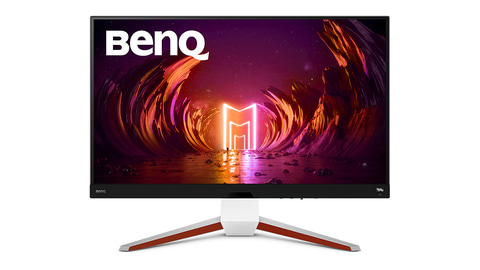 Feature laden EX3210U is a gaming display equipped with a 31.5-inch non-glossy IPS panel that supports 4K 3,840 x 2,160 pixels running at 144Hz refresh rate. In addition to Adobe RGB 99% and Display P3 98% color gamut cover, Display HDR 600 is supported to improve color reproducibility.
BenQ EX3210U computer monitor is compatible with AMD FreeSync Premium Pro and HDRi, a unique color adjustment function, and is equipped with a Black eQualizer that enhances the visibility of dark scenes. In addition, it has two HDMI 2.1 inputs and a built-in microphone that supports AI noise canceling that can be used with PCs and Sony PS5s.
The main BenQ EX3210U specifications are about 1.07 billion display colors, intermediate color response speed of 2 ms (1 ms at MPRT), brightness of 300 cd / sq.m (600 cd / sq.m at HDR), contrast ratio of 1,000: 1, and field of view. The angle is 178 degrees both vertically and horizontally.
The BenQ EX3210U computer monitor's interface is equipped with HDMI 2.1 x 2, DisplayPort 1.4, USB 3.0 x 5 (one of which is upstream), headphone output, 2W + 2W speaker, 5W woofer, microphone, etc.
The main body size of BenQ EX3210U computer monitor measures 726.7 x 269.9 x 487.4/587.4 mm, and the weight is about 9.5 kg.