Eluktronics released the world's first laptop with 2560×1440 2K resolution and 165Hz refresh rate. It offers three different specifications of Mech-15 G3 QHD, Max-15 HQD, Max7-17 QHD, the first two are 15.6-inch, the latter 17.3-inch, both are 2K 165Hz.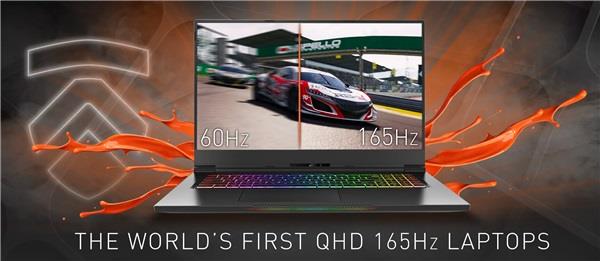 Other specifications of this Eluktronics laptop are naturally quite sturdy, including i7-10870H processor with liquid metal heat dissipation, Nvidia GeForce RTX 2070 Super graphics card, 16GB DDR4 memory, 1TB PCIe solid state drive, RGB mechanical keyboard, 91-94Whr battery.
Among them, Eluktronics Max-15 HQD is a magnesium alloy body.
In terms of price, the 15.6-inch version is $2,199, and the 17.3-inch version is $2,299 . It will be listed before Christmas.
Nowadays, the specifications of gaming laptops is getting stronger and stronger. As a face-to-face screen, the resolution and refresh rate are constantly creating new highs, but they often lose sight of the other. The resolution is 4K and the refresh rate is 60Hz, and the refresh rate is 300Hz, but the resolution Only 1080p again.