Acronis, which provides data protection solutions, was exhibiting at the IFA 2022. Acronis has been known as a software vendor that provides backup tools such as the backup tool True Image Home, but it is currently evolving into a comprehensive tool vendor for data protection, including ransomware countermeasures. Cyber ​​Protect Home Office, the successor to True Image Home, has recently evolved into the latest version with minor updates.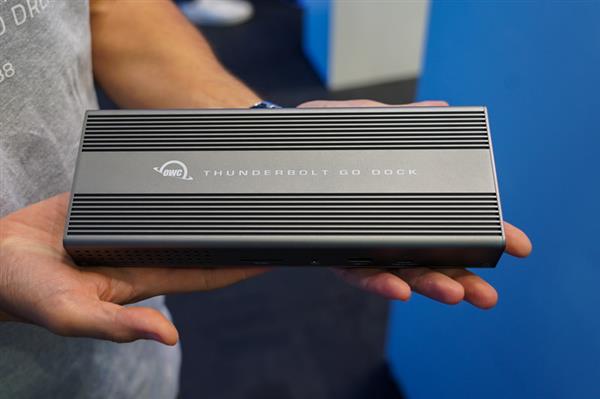 Also, at the company's booth, the company's partner company, the US peripheral device vendor OWC, exhibited products, including a new Thunderbolt 4 docking station that OWC is planning to release in the future.
Acronis is probably recognized by many as a software vendor that has provided a backup tool called True Image Home to ApoTheTech readers. The feature of True Image Home is that it is possible to flexibly back up various levels such as the entire Windows OS partition, storage, or folder unit called image backup.
At the same time, Windows PE – Windows Preinstall Environment, a subset of the Windows OS, and the True Image application that can be installed on it can be used to create a boot disk, so even if the Windows OS does not boot, it can be reliably recovered from the backup. It is in.
In recent years, Acronis has also enhanced its solutions for businesses, and based on such True Image Home technology, it has enhanced tools for backing up enterprise on-premise servers and clouds.
In particular, we are focusing on countermeasures against malware that steals user data, such as ransomware. It's not like those companies didn't have data backups, but the fact that they still had trouble means that the backups were likely also damaged by ransomware. In short, backups and ransomware protection are now inextricably linked.
For this reason, Acronis offers Cyber ​​Protect Home Office as a set of True Image Home, cloud storage – 1 TB or 512 GB, etc., and ransomware countermeasures in a subscription – 1 year or monthly format. However, it is provided in the form of a box type – with a POSA card inside or a contract on the Web. At the company's booth this time, the boxes for Europe and the United States that have been redesigned according to this year's update were released.