It is reported that the special edition of Asus ROG Game Phone 3 CrossFire is limited to a joint jigsaw puzzle of CrossFire xROG, and a classic and handsome blade theme is hidden inside the puzzle. In addition, the purchase of the machine can enjoy benefits such as the AK57-Jade Kirin 7-day experience card, as well as the game lighting effect. Asus ROG Game Phone 3 CrossFire Special Edition uses an e-sports screen with a refresh rate of up to 144Hz , and is adapted to the 144Hz frame rate of the CrossFire mobile game.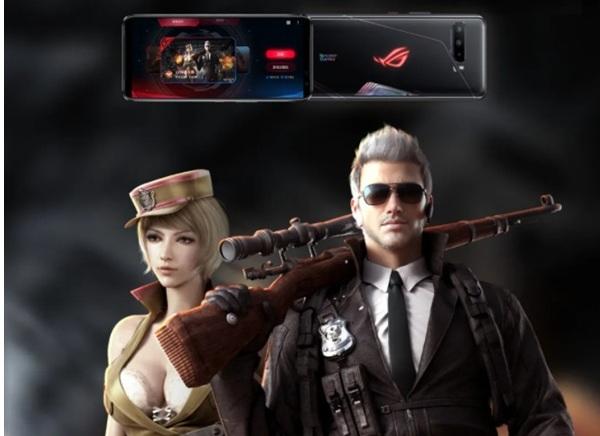 At 270Hz screen touch sampling rate and 25ms touch response, it can bring more sensitive battlefield visual capture and faster bullet firing speed. In addition, the aircraft is also equipped with equipment that can significantly increase the "headshot rate"-AirTriggers 2×2 ultrasonic shoulder buttons.
During the game, players can set up special mapping settings for the four shoulder buttons through the horizontal screen game system, and can set high-level operations by tapping + sliding. Skilled players can also set up special operation methods through somatosensory mapping to easily operate with multiple fingers.
In terms of core configuration, Asus ROG Gaming Phone 3 CrossFire Special Edition is equipped with Qualcomm Snapdragon 865 Plus mobile platform, 7nm process technology, and clocked at 3.1GHz. Standard 144Hz gaming screen, 270Hz touch adoption rate.
In addition, the machine uses a matrix liquid-cooled heat dissipation structure 3.0 inside and a built-in 6000mAh capacity battery. Support Tencent Solar Core 3.0 game acceleration engine. Officials revealed that since Tencent's game mobile phone ROG3 Crossfire Special Edition opened Jingdong reservations on September 10, the number of reservations has exceeded 160,000.