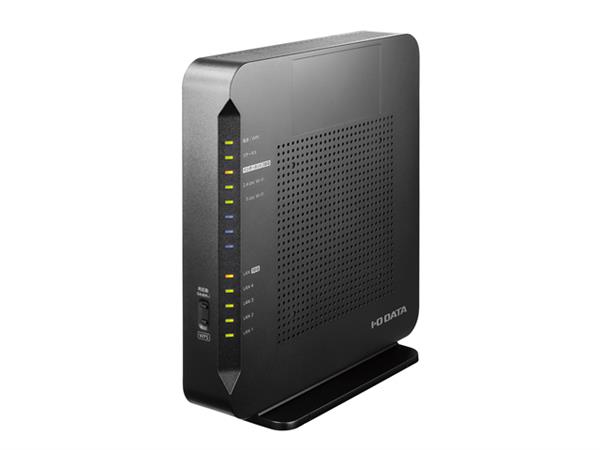 The IO Data WN-DAX6000XR is a WiFI 6 router with a maximum communication speed of 4,804 Mbps in the 5 GHz band and 1,147 Mbps in the 2.4 GHz band. In addition to being equipped with a quad-core CPU, it supports IPv4 over IPv6 MAP-E/DS-Lite, MU-MIMO, and beamforming W.
The interface of IO Data WN-DAX6000XR includes 10Gigabit Ethernet x 2 one of which is WAN, Gigabit Ethernet x 4. The main body size is about 84 x 215 x 238 mm width x depth x height, and the weight is about 1.1 kg.
In addition, IO Data offers USB hub US3-HB3ETG2 with a cable length of about 80 cm and equipped with USB 3.0 x 3 and Gigabit Ethernet, a Gigabit Ethernet conversion adapter ETG6-US3 with USB 3.0 connection, and supports vertical screen playback of 4K videos.
Android 10-equipped set-top box DS-ASTB2 for digital signage and portable SSD Western Digital Black P40 Game Drive SSD for gaming PCs compatible with USB 3.2 Type-C will be released sequentially from late September.
I-O Data Equipment company will release the Wi-Fi 6 compatible router WN-DAX6000XR in late September, with both WAN and LAN ports supporting 10Gbps. The price is $300.