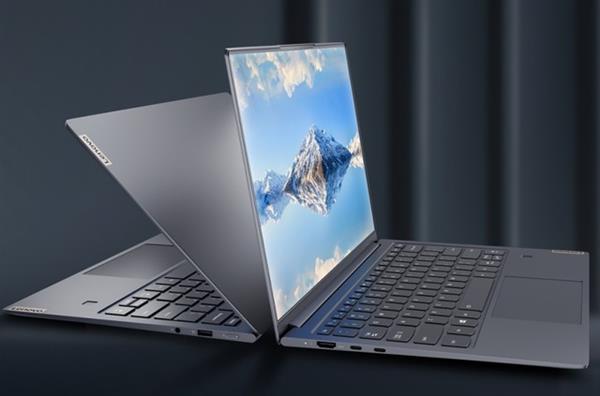 Lenovo and Zhaoxin jointly launched the brand-new Lenovo Kaitian N7 series flagship thin and light laptops. Lenovo Kaitian N7 has a domestic BIOS, custom tuned OS, hidden key recovery, and integrates a Lenovo-specific chip that supports light-sensing automation, cover-opening, fast charging, power bank mode, mute control, power-saving control, etc.
The Lenovo Kaitian N7 series is a laptop that combines the characteristics of ultra-long standby, ultra-thin, ultra-fast boot and so on. The whole machine adopts an all-metal body design, which is as light as 1.29kg and as thin as 14.6mm, taking into account the lightness and portability.
At the same time, Lenovo Kaitian N7 features a 14-inch screen with a screen ratio of up to 91% and supports 2.2K 16:10 resolution, high color gamut, low blue light without flicker, and can also be opened and closed 180 degrees. On the C side, there is a large area silky glass touchpad, a two-stage rebound + anti-fouling coated keyboard, fingerprint recognition login, as well as a large sound cavity and a wide range of professional sound effects speakers, and a hidden noise reduction microphone array.
In addition, the interior is dissipated by dual fans and dual heat pipes, equipped with a 61Whr large-capacity battery, and the first to introduce Wi-Fi 6 and Bluetooth 5.0 in domestic laptops .