AMD Zen 5 is mobile version of the AMD Ryzen 8000 series. It is said to have three series – Strix Halo, FireRange, and Stirx Point. FireRange, and Stirx Point are based on Ryzen 7045HX and Ryzen 7040H/HS.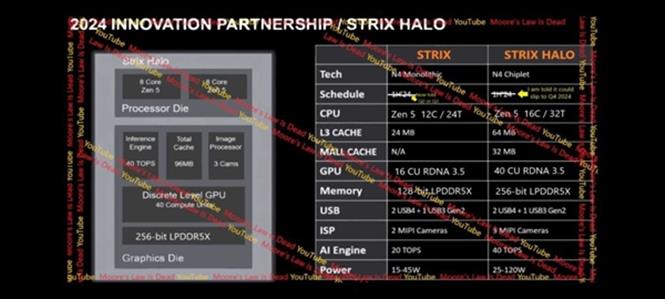 The exposure master MLID shown that Strix Halo does have a core display with 40 CU units, and its performance is roughly equivalent to the Nvidia RTX 4070 Max-Q version, which is 90W power consumption.
The strongest graphics performance is seen in AMD Radeon 780M that is based on the AMD Ryzen 7040H/HS series that makes it slightly better than the Nvidia GeForce RTX 2050 GPU.
Other than that, AMD Strix Halo specifications include larger-core design, 16 Zen5 cores, 32 threads, L3 cache up to 64MB, supports 256-bit LPDDR5X memory, two USB4 and one USB 3.2 Gen2 interface, integrated AI engine, computing power that can up to 40TOPS, and power consumption range between 25-120W.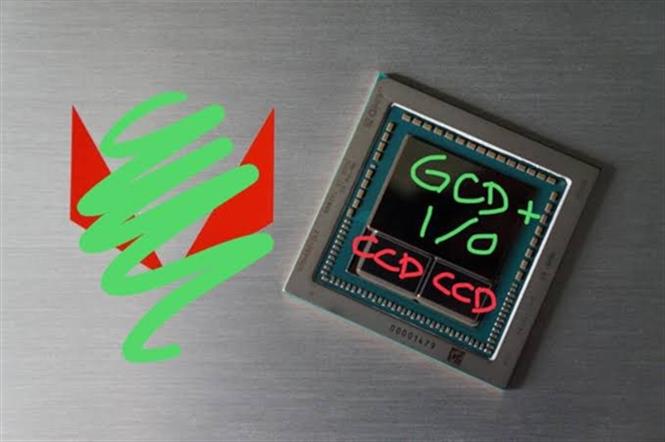 The core diagram of Strix Halo has leaked as well. There are indeed two CDDs and one IOD, but unlike the past, the IOD part is much larger, about six times that of the CCD by visual inspection. After all, it has to accommodate a much larger core display.