Ayut has released Biostar microATX motherboard, B560MHP for about $58. B560MHP is a motherboard equipped with Intel B560 chipset. The expansion slot is compatible with PCIe 4.0 and equipped with an M.2 slot for storage.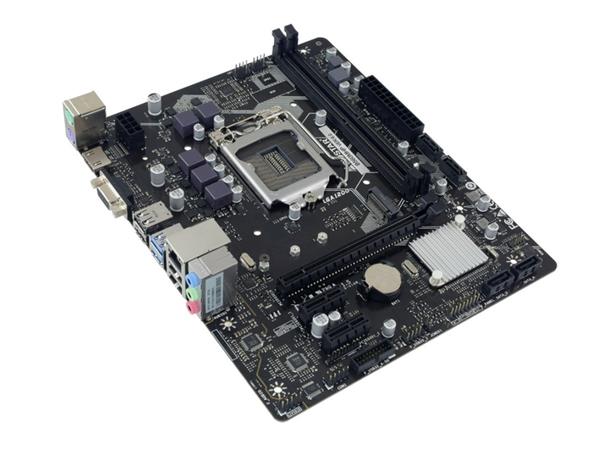 The main specifications of Biostar B560MHP motherboard include DDR4-3200 x 2 memory slot, PCIe 4.0 / 3.0 x 16, PCIe 3.0 x 2, storage SATA 6Gbps x 4 and M.2 slot (PCIe 3.0 x 4 or SATA 6Gbps).
The interface selection of Biostar B560MHP motherboard includes USB 3.0 x 4, USB 2.0 x 6, Intel I219V Gigabit Ethernet, HDMI, mini D-Sub 15 pin and 3.5mm audio input / output jack.
・ Equipped with Intel B560 chipset
· Compatible with 11 / 10th Generation Intel Core Processors
・ Equipped with PCIe 4.0 (x16) slot and M.2 slot
・ Equipped with Intel Gigabit LAN
・ 5-phase VRM configuration
– Memory slot: DDR4-3200 x 2 (maximum 64GB)
– Expansion slot: PCIe 4.0 * / 3.0 (x16) x 1, PCIe 3.0 (x1) x 2
– PCIe 4.0 operation is available only when using the 11th generation Intel Core processor.
-Storage: SATA 3.0 (6Gbps) x 4, PCIe 3.0 x4 (32Gb / s) & SATA 3.0 (6Gb / s) x 1
・ LAN: Intel I219V Gigabit LAN x 1
-Video output: HDMI x 1, D-Sub 15pin x 1
-Audio: Realtek ALC887, 7.1ch, HD Audio
-Form factor: MicroATX (185 x 226 mm)