Huawei MateBook E 2022 has been released and the top variant is looking really capable on paper. Its specifications include 16GB memory and 512GB PCIe SSD. It is a removable 2in1 and continues to use a 12.6-inch 2,560 x 1,600-pixel organic EL panel (10-point multi-touch / pen compatible) for the display.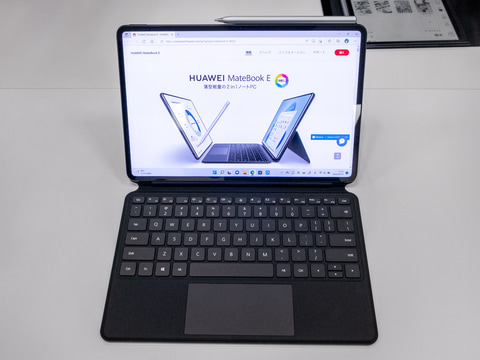 Huawei MateBook E is a great 2-in-1 laptop that has detachable keyboard and display. If you want, you can detach display and take it along with you. If you plan to do a lot of text entry, you can attach keyboard. At other times, you can simply use Huawei tablet just like any other tablet.
There is no change in other specifications, CPU is Core i5-1130G7, OS is Windows 11 Home. It also has a cooling mechanism such as HUAWEI shark fin fan, pen input function by M-Pencil, fingerprint authentication sensor with integrated power button, and removable Smart Magnetic Keyboard.
The interface is equipped with Thunderbolt 4, Wi-Fi 6, Bluetooth 5.1, 13-megapixel rear / 8-megapixel front camera, audio input / output, etc. The main body size is about 286.5 x 184.7 x 7.99 mm (width x depth x height), and the weight is about 709 g. Battery life is about 8 hours.