Valentine day is around the corner and we are pretty sure you would want to give something special to your love. Well, Boom Audio has churned out Boom Audio Shell True Wireless earbuds that would be perfect gift for him / her. Well, that is what we thought until got our hands on one.
Available on Amazon and Flipkart for an affordable price of INR 1499, Boom Audio Shell True Wireless Earbuds are available in pink, green, white and black.
See, do not get us wrong. We all love cheap stuff and this includes cheap bluetooth earbuds. In most cases, battery is not replaceable in bluetooth earbuds, including Apple AirPods, so the ideal way to get the cheapest bluetooth AirPods / earbuds so that you don't have to buy a new pair after every 1-2 years of active usage.
Boom Audio Shell True Wireless Earbuds are cheap, cost under INR 1500 brand new. This very area is highly competitive and there are plenty of excellent Bluetooth earbuds under 1500 rupees, if you are into that.
Despite being pocket friendly, Boom Audio Shell True Wireless Audio HD Sound TWS Earbuds boast Bluetooth 5.0 for better battery management and premium looks.
Another area where Boom Audio has not done any compromise is charging port which is a Type C port. Most of the Bluetooth headphones and earbuds under this price range come with micro USB charging port so having USB Type C is a huge plus in our books.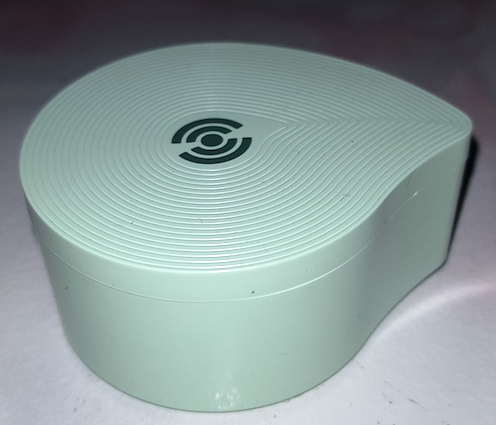 Fast charging is also supported and Boom Audio claims it takes about 50 minutes to fully charge them. Type C cable is included in the box but we suggest using a fast charger to take advantage of its quick charge capability.
Boom Audio Shell True Wireless Earbuds have 10mm drivers with focus on bass, something that all music lovers would love and appreciate. Battery life is touted to be around 16 hours so they should easily last you 2-3 days of full day of music listening.
Sound quality is one major area that is lacking in these Boom earbuds. If you will be using them for Skype calls, then these may suffice but then you must question yourself, why on earth are you spending INR 1500 on Boom Audio Shell when you can get plenty of other amazing bluetooth earbuds that also offer excellent sound quality.
Now, let's talk about codec support because that is another area Boom Audio Shell earbuds are severely lacking. It supports only the basic SBC codec and there is no support for advanced codecs like AAC and APTx which are important for audiophiles and for those who like listening to loss-less audio.
Another issue that might not effect everyone is workout. If you workout or do exercise that involve lots of movement, these Boom Audio Shell are not for you. They will keep falling off, something that I seldom experience with my Samsung Galaxy Buds+.
And sometimes, Boom Audio Shell just disconnects and reconnects. This happens randomly and very annoying to end user. This happens especially when you keep your mobile device inside your pocket.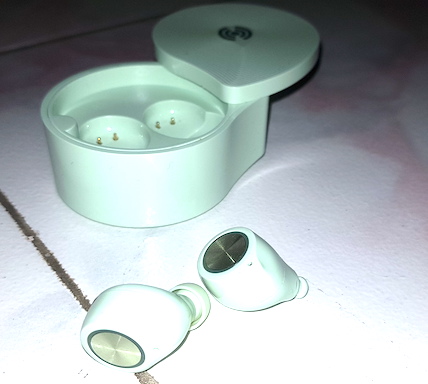 So, you ask yourself, what good are Boom Audio Shell earbuds when they cannot maintain a connection when your phone in inside your pocket.
Overall, Boom Audio Shell give you horrible experience, but fortunately, there are plenty of better choices under INR 2000.