Folks at Parallels have released Parallels Desktop 17.1 which is a virtualization software for MacOS that allows you to run Windows 11 with vTPM enabled. This was not possible with the previous versions. Also, this little change allows to meet all top requirements for running Windows 11 on a Mac hardware.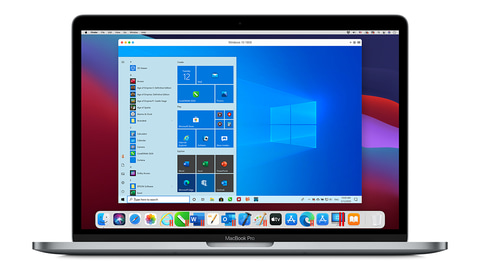 The new version also improves graphics-related problems when playing some games on Windows virtual machines, and supports VirGL, which realizes 3D acceleration in Linux virtual machines.
In addition, the next version of macOS Monterey is fully supported as the host OS. When running macOS Monterey's virtual machines on an M1 Mac, the standard disk size has been increased from 32GB to 64GB, with improvements such as the ability to use copy-and-paste integration.
You would wonder why would one want to run Windows 11 on a Mac hardware. Well, the main reason are application compatibility issues as many new and old windows applications have simply no Mac alternative, forcing users to run virtual machines on Mac. The most popular software for running virtual machines is Parallels and latest versions even let you play games with 3D acceleration enabled.