The Essencore SSD R1 is an external storage device that is ideal for content creators. It was designed to be compatible with PC and Macs, both of which are using USB 3.0 technology.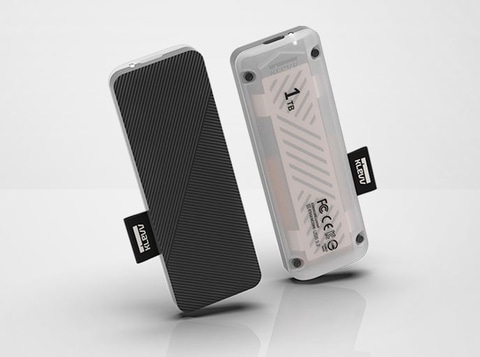 The Essencore SSD R1 has a sleek design, with a matte finish that wont show fingerprints or get dirty easily. The exterior is also waterproof which means it can be used in humid environments including indoors and outdoors.
This portable SSD, weighing only 0.4 pounds, has a storage capacity of 256 GB for all your media files or data you need to save on the go.
Essencore Portable SSD R1 Specifications
Host Interface USB 3.2 Gen2 (10Gb / s)
USB Connector USB Type-C to C, C to A
Capacity 500GB, 1TB
Flash strictly-selected 3D NAND Flash
Dimension (LxWxH) 107 x 48 x 12.1 mm
Weight 66.5g
Warranty 3 Year Limited Warranty
READ / WRITE 500GB 1TB
Sequential Read (MB / s) 1,000MB / s 1,000MB / s
Sequential Write (MB / s) 1,000MB / s 1,000MB / s