Panasonic Corporation has released three new laptops with Windows 11 Pro as OS, Let's note FV1, Let's note SV1 and Let's note QV1.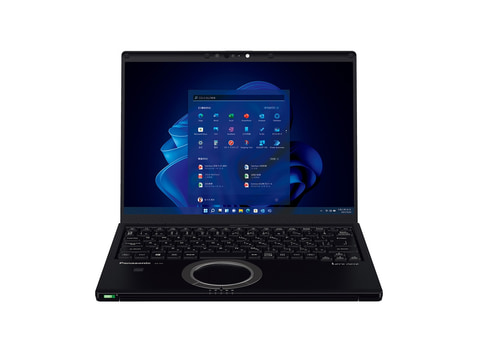 Positioned as an autumn / winter model, Windows 11 Pro is pre-installed on all of these three Panasonic laptops. It is positioned as optimal for the new normal work style hybrid work. Among them, the FV1 series has a 14-inch screen with an aspect ratio of 3: 2, which makes it easy to see the window display with a snap layout and realizes a comfortable web conference with COMFORTALK. In addition, all models except CF-FV1JDWCR are equipped with Microsoft Office Home & Business 2021.
As an example of Panasonic Let's note FV1, CF-FV1KDPCR is equipped with Core i7-1156G7 CPU, 16GB memory, 512GB SSD storage, and a 14-inch liquid crystal display that supports 2,160 x 1,440 pixels display.
Interface selection of Panasonic Let's note FV1 include SD card slot, Thunderbolt 4, USB 3.0 x 3, Wi-Fi 6, Bluetooth 5.1, Gigabit Ethernet, HDMI output, mini D-Sub 15 pin, audio input / output, face recognition compatible Web camera, fingerprint sensor, audio input It has an output and so on.
Battery life is about 21 hours. The main body size is 308.6 x 235.3 x 18.5 mm (width x depth x height), and the weight is about 1.204 kg.
The Panasonic SV1 is equipped with a 12.1-inch LCD that supports 1,920 x 1,200 pixels display, and is equipped with a BD or DDVD drive. The QV1 is equipped with a 12-inch LCD that supports 2,880 x 1,920 pixels display.