Apple M1 processor currently has a drawback, Apple has stopped Boot Camp support, making the installation of Windows 10 a luxury. However, a few days ago, CodeWeavers announced that CrossOver 20 can already work on Apple Silicon version of the Mac, making it easy for users to run Windows applications.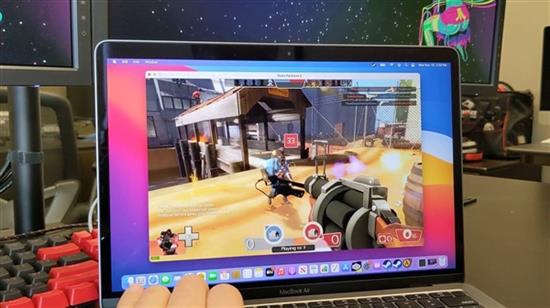 This screenshot shows "Team Fortress 2" game running on Macbook Air with Apple M1 processor.
CrossOver is a Windows emulator based on the open source Wine project, available for macOS and Linux. It needs to be pointed out that the latest version of CrossOver 20.0.2 still relies on Rosetta 2 for translation. If you put on an emulator, it is tantamount to a double efficiency loss.
Fortunately, from the developer's presentation, games like "Among Us" and "Team Fortress 2" all run smoothly, although there will be some occasional lags in "Team Fortress 2."
In addition, before using CrossOver 20.0.2, it is recommended to update to the macOS Big Sur 11.1 beta system. The beta version fixes many Rosetta 2 translation problems.
So yes, three-party simulation software is already available online. Yes, bootcamp is not possible but that does not stops you from running Windows applications on a Apple M1 chipset.