Apple could be launching orange iPhone 14. As can be seen from the picture, Apple added the iPhone 14 Max model after cutting off the mini series. This model is the same 6.7-inch size as the iPhone 14 Pro Max, giving consumers a new large-screen option. Yes, Apple is killing the mini variant of iPhone.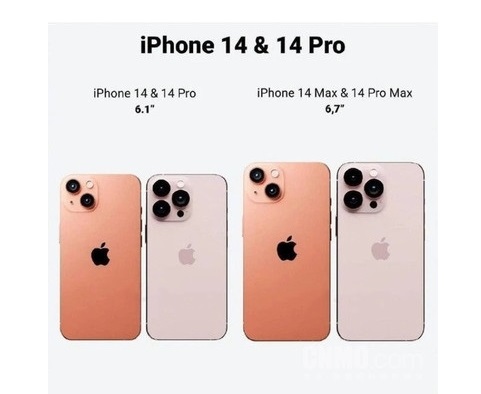 The previous-generation iPhone 13 came in five colors: Red, Starlight, Midnight, Blue, and Pink. Not long ago, Apple brought the green color scheme to the iPhone 13 Pro series at the 2022 spring new product launch. Once released, it also caused heated discussions among many netizens, and received many complaints because it was green with frosted glass also known as "fly green".
However, the orange color of this new exposure is not so deep and soft this time, so will you like the orange Apple iPhone?
In addition to the new color matching, Ming-Chi Kuo predicted that Apple will upgrade the front camera of the iPhone 14 series to autofocus (AF) with an aperture of about f/1.9 , which will be faster than the fixed focal length (FF) and AF on the iPhone 13. The f/2.2 aperture goes a step further.
In addition, the iPhone 14 series will also cancel the iPhone's previous iconic "bangs" and switch to a pill + punch design. The rear will also be upgraded to 48MP , which will be the first time Apple has upgraded the 12MP rear camera in years.