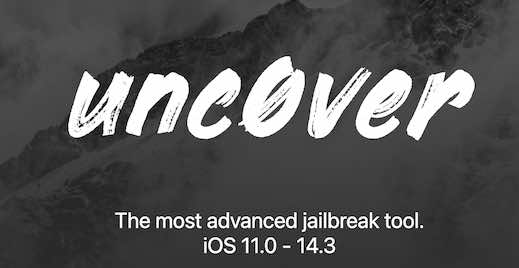 If you have an iPad or iPhone with iOS 14.3, you can jailbreak it using UnCover / Unc0ver tool. This tool is available for all iPhone and iPad models that are running iOS 14-14.3. Earlier, there were unexpected errors with the jailbreak but the new updated tool prevents all of these unexpected errors and crashes, including random restarts, and phone unresponsiveness.
So, in order to download and install this updated by Uncover to jailbreak your iPad / iPhone, you must download the latest v6.1.0 uncover jailbreak that includes the latest patch.
You can find more information on unc0ver.dev, which is official website for this jailbreak. The website states that it is their most advanced jailbreak tool ever that lets users jailbreak devices running as old as iOS 11 OS.
The tool is available totally free of cost but you can make a donation via PayPal or become a patreon that sends some amount of funds to Uncover developers on monthly basis.
By jailbreaking using Uncover, you will have the freedom to do whatever you want to do with your iPad or iPhone. This basically gives you enjoy true power of your iOS powered device.