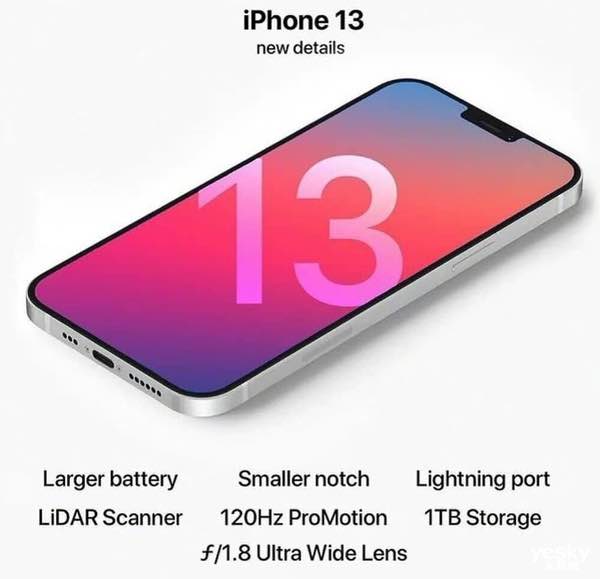 Apple is going to make some significant design changes to upcoming iPhone 13 that will make iPhone 12 look pretty dated. According to new iPhone 13 renderings, the bezels have been greatly reduced and borders around screen have been further narrowed. Thus, the overall visual effect of screen is better than current one. This also increases screen-to-body ratio. 
The Apple iPhone 13 will also makes use of Direct ToF technology that will replace existing face ID components. This will reduce volume of 3D structured light sensing mod which ultimately help in reducing the bezels.
Camera sensor in iPhone 13 will also receive an update, with entire iPhone 13 series equipped with anti-shake displacement sensor for even better photography experience. 
iPhone 13 Pro series will also feature 120Hz OLED display that is now a standard feature in all of Samsung S21 series lineup, including the base S21 model. Based on these changes, many analysts are predicting that iPhone 13 series sales will reach 80-90 million units.
It is also being said that iPhone 13 Pro series will cost significantly more than current generation iPhone 12 Pro, making it the most expensive iPhone in history.