Land Rover Defender was born in 1948. It is an iconic model in the field of luxury all-terrain SUVs. With its strong strength and tough styling, it has attracted a large number of fans and has long become the "spiritual totem" of the Land Rover brand. Today, on February 7th 2023, Land Rover Defender 130 was officially launched.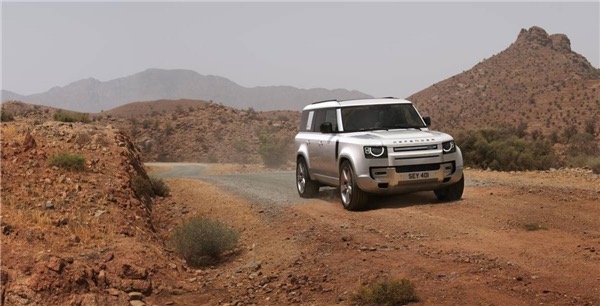 In 2019, a new generation of Land Rover Defender came out. Although the load-bearing body is still controversial, it is undoubtedly more suitable for daily driving on paved roads. On the basis of the short-axis 90 model and the standard 110 model, Land Rover has launched a lengthened Defender 130 model, which can be described as "unstoppable".
Land Rover Defender 130 model still continues the family design style. The center console is equipped with a full LCD instrument panel and an 11.4-inch touch display screen. The air conditioner continues to be adjusted with physical knobs to improve the convenience of blind operation.
In terms of body size, you can clearly see the difference between the 130 models, that is, although the Land Rover Defender 130 models and Defender 110 models have the same wheelbase, the body length reaches 5358mm, and the extended 340mm is basically added to the third row area, making it It can easily accommodate an 8-seater layout of 2+3+3.
It is worth mentioning that the Land Rover Defender 130 model also provides an optional seat model, which brings a large trunk space that is difficult to match at the same level, and starts the legendary journey with a more majestic posture.