Fancy a small portable SSD that is about the size of thumbnail? Meet Buffalo's smallest portable SSD 1TB model – SSD-PST1.0U3-BA that runs on USB 3.1 bus speed.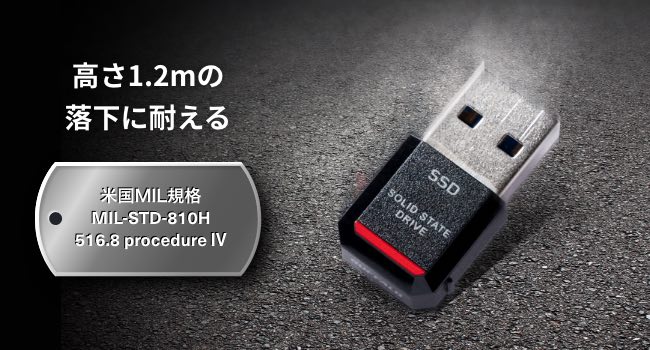 Buffalo has released 1TB capacity version of its thumbnail size SSD. The SSD-PST1.0U3-BA is newest of the bunch in the SSD-PSTU3-BA series of USB 3.1 compatible portable SSDs, which the company claims is the smallest and lightest in its history. It is like USB thumb drive but uses actual SSD cells instead of eMMC. It costs about $125.
This is the smallest and lightest portable SSD in the history of Buffalo, measuring 14.6 x 28 x 8 mm and weighing ~4.5 grams. When connected to computer's USB port, SSD-PST1.0U3-BA protrudes ~17 mm that is shorter than 1-dollar coin. It operates on USB bus power. It is already available in two capacities – 250GB and 500GB.
Read speed of this SSD is approximately 600MB/s, while the write speed is slightly less at 500MB/s. In addition to PC and TV, SSD-PST1.0U3-BA can also be used on PlayStation 4/5 gaming consoles. The housing is said to have a shock-resistant design and complies with the U.S. MIL standard MIL-STD-810H 516.8 procedure IV.